HOW TO TAKE CARE OF YOUR SKIN IN SUMMER?
Posted by Rivaj-UK online Admin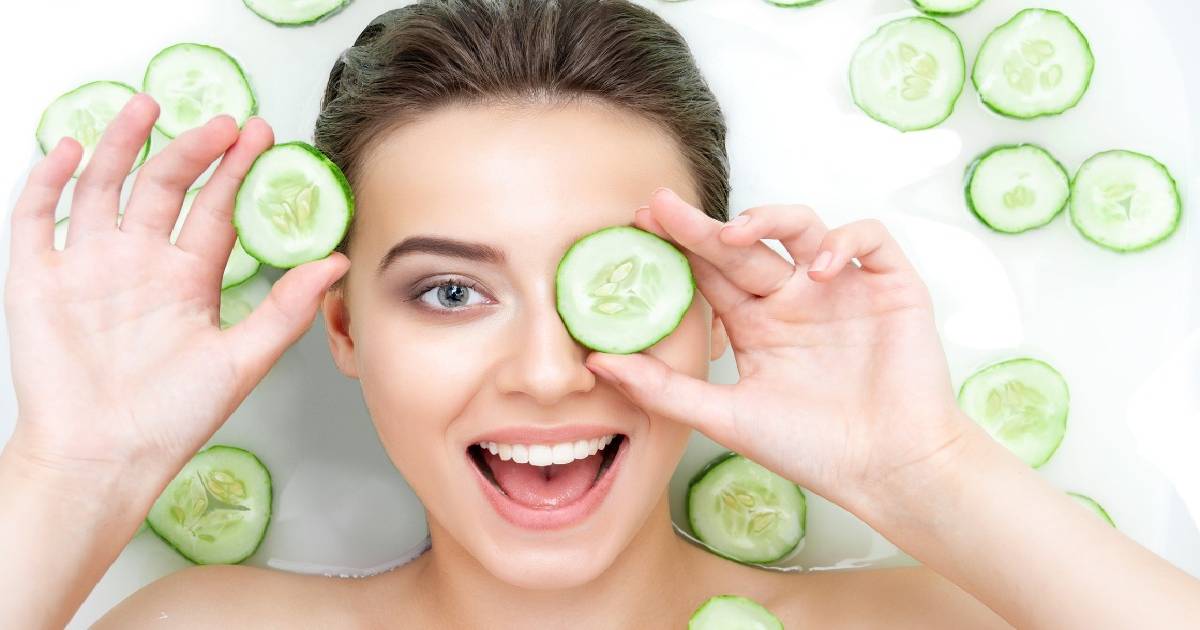 Published by Rivaj UK Cosmetics
Jun 4, 2021
The blistering summer heat can be relentless, skin issues caused by pollution, harsh summer sun, heat, and humidity are tan lines, dry spots, overactive sebaceous glands, sunburn, pigmentation, pimples, and acne, to name a few problems. As a result, you must take special care of your skin during this time of year. With the changing seasons, you should also adjust your skin care products and routine. Below, we have mentioned few skincare products/ Natural remedies you should add to your skincare routine.
In the Summer, Here Are Some Tips To Keep Your Skin Comfortable And Glowing
Changing your Face Wash is a Good Idea.
Regardless of the season, cleansing your face is the most basic skincare regime that you should follow. The weather is hot and humid during the summer and, your face produces more oil during this time, so you should adjust your cleanser accordingly. Oily skin takes the maximum beating as your pores get easily clogged and cause acne. For the summer, use a foamy cleanser with salicylic acid. You may get redness and rashes if you have dry skin. Cleanse your face at least twice a day with a non-soapy face wash. Those with combination skin should do the same.
People with normal skin can switch to a gel-based face wash during summers. Wash your face more than twice a day to feel refreshed.
During the summer, those with normal skin can switch to a gel-based face cleanser. To feel refreshed, wash your face two or three times a day.
Wear Sunscreen/ Sunblock (Do Not Forget!)
Using sunscreen/sunblock is something that you must remember over the summer. It is critical to protect your face, hands, legs, and other exposed areas of your body from the sun.
Excessive UV exposure damages your skin permanently, causing sunburn, wrinkles, fine lines, skin cancer, and premature ageing. Invest in a broad UV-spectrum sunblock or sunscreen (at least SPF 30). Use it on exposed areas of your skin twice a day.
Antioxidants: Should Be Added
Invest in serums, moisturizers, and sunscreens with an extra boost of antioxidants. Vitamin C, for example, protects your skin from environmental damage, reduces wrinkles, and boosts collagen development.
Natural ingredients and antioxidants in creams and serums reduce inflammation (typical in the summer), negating harmful free radicals, and repair your skin.
Use Fruits And Vegetables In Your Diet
Topically applying antioxidants is insufficient. You must nurture your skin properly to keep it glowing. Summertime necessitates a healthy diet. Use Fruits and vegetables in large quantities. They provide vitamins, nutrients, and antioxidants, which help you boost collagen production, reduce inflammation, and protect your skin from harmful sun rays.
Keep Yourself Hydrated - Drink a lot of water and juices
Drink plenty of water, make sure you have a water bottle with you at all times. Continue to drink from your bottle. Keeping your skin hydrated, flushing toxins from your body and feel refreshed during the hot summer days.
Do not Use Heavy Makeup; Keep It Simple.
When it comes to makeup in the summer, keeping it simple in hot and humid weather helps your skin breathe. If you cannot go without foundation, go for a tinted moisturizer with SPF and set it with face powder to avoid uneven areas.
Exfoliate Your Skin
Your skin works hard during the summer to maintain itself healthy and repair any irritation or sunburn. Gently exfoliate your skin to assist it in this process. Exfoliation removes dead skin cells and leaves your skin looking radiant. To exfoliate your skin, you can make/use your homemade sugar scrubs or scrub your skin with a washcloth. Make sure you do not over-exfoliate your skin, too.
Get Your Skin Toned
During the summer, toners are a must-have. Keep your skin clean and oil-free with the help of a decent toner. It also helps, reducing the appearance of pores. Pay special attention to your T-zone when using toner, as this is the area of your face that secretes the most oil during the summer.
Ensuring, Moisturiser is up to date!
If you think you do not need moisture during summer, then you are wrong because the only difference is that you use heavy moisturizers during winter and use a mild one in summer. Choose a non-greasy, lightweight moisturiser (one with SPF for daytime usage) to help lock your necessary skin hydration.
Remember to take care of your feet.
The majority of us overlook our feet. You need to look after your feet now that you have switched from winter boots to summer sandals & slippers. At home, give yourself a pedicure. Remove the dead and dry skin cells with a scrape. Apply moisturiser to your feet and don't forget to apply sunscreen.
Not Getting Enough Physical Activity?
Don't give up your physical exercise in the summertime because fear of perspiration and humidity keeps you off the treadmill. While staying in and watching a movie while sipping iced tea seems appealing, exercise is also essential for maintaining healthy skin during the summer. Physical activity increases blood flow, which means more oxygen reaches your skin cells. As a result, any tissue damage (such as a sunburn or acne) heals quickly. Do you find going to the gym to be monotonous? Try hiking or cycling with your pals. Any type of exercise is beneficial to your health.
Do not shorten your resting period.
Your body requires rest to heal and maintain good skin. As a result, no matter what schedule you follow, make sure to provide your body time for rest. This is critical since the days are longer during the summer months, and most of us are more active for extended periods. Exposure to the sun for prolonged periods causes dullness and the appearance of ageing indicators. Getting adequate sleep slows down the ageing process, enhances skin barrier function, and makes you look younger and more appealing.
Don't Forget About The Eyes - Extra Attention is required!
The skin around your eyes is more sensitive than the rest of your face, and it needs extra attention. Always remember to wear sunglasses when going outside in the sun. This will keep wrinkles from forming around your eyes. Remember to use a hydrating eye cream both throughout the day and at night. Use moisturising products with components like hyaluronic acid, honey, and cucumber. Every night, massage the muscles surrounding your eyes to relax them.
Using A Face Mist To Refresh
On a hot and humid summer day, a refreshing face mist works wonders. It relieves sunburns and irritation while also making your skin seem healthy and radiant.
Shower with Cold Water whenever Possible.
During the summer, stay away from hot showers and steam baths because they dehydrate your skin. Instead, take a shower with cold water. It prevents acne breakouts by keeping your skin pores unclogged. It's also a lot more invigorating.